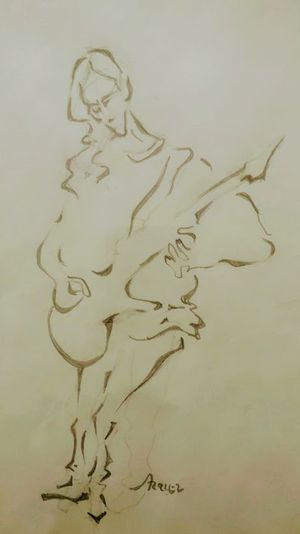 In 1977, following the release of their album The Song Remains The Same, Led Zeppelin arrived in New York to perform six sold-out nights at Madison Square Garden. Just days later, Adam Lieb acquired his first Gibson Les Paul guitar and began a life-long journey to play and write music with passion, energy and soul. The accomplished singer-songwriter-guitarist lives in San Francisco's North Bay where he performs, records and teaches. 
Early in his career, Adam honed his craft as an original member of Robert Fripp's League of Crafty Guitarists. He joined Fripp, founding member of progressive rock band King Crimson, and had the unique opportunity to work with the quirky British maestro, to tour and record throughout Britain, Europe and in the Middle East, culminating with recording sessions at Abbey Road Studio in London. Following these experiences, Adam began to find his own way performing and cultivating new audiences in Europe, particularly in Italy, where he continues to perform solo concerts and collaborate with local musicians.
 Adam's music reflects elements of all the great music he has heard, learned and loved over a lifetime, beginning with the first album he brought home from the record store at the age of 8 - Santana's Abraxas. Blending rock, blues and soul with guitar craft and the study of traditional folk music from around the globe, travel and immersive cultural experiences in places like Turkey, Egypt, Croatia and Greece all combine and continue to influence his playing and writing today. The life-long learner from Brooklyn continues to embrace new challenges and musical journeys. 
With these myriad musical influences, along with songwriting inspiration distilled from writers such as Tom Waits, Steve Earle and Pino Daniele, Adam's music and songwriting continue to evolve. He has produced six albums to date, with the most recent, Ten and Two, released in January 2020. 
A multi-instrumental artist and music coach, he performs regularly at some of the finest venues, resorts, wineries, and wherever good music is required, from California to New York as well as in Europe - as a solo artist, or with his Disorderly House Band.  
Adam is a recovering classroom music instructor and today offers private and group lessons, teaching Music at all levels in person and world-wide through streaming.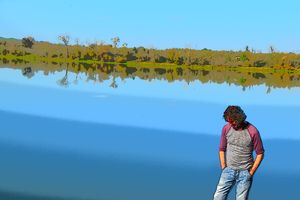 "I drank the kool-aid, it all came clear..." from RENO